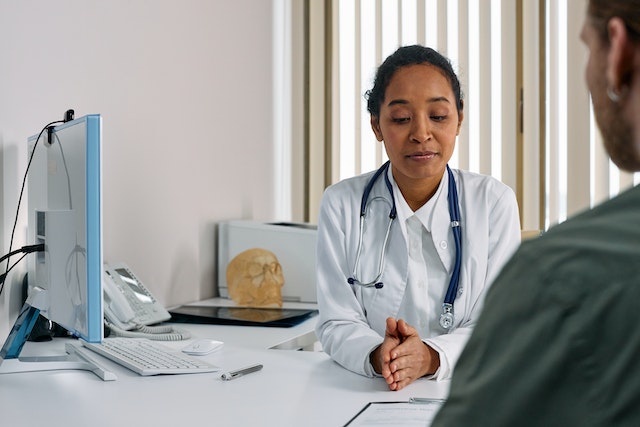 Qualifications to Get a Medical Marijuana Card
Qualifying Condition
A medical marijuana card is an essential legal tool for patients who use cannabis to treat a qualifying condition. It enables you to purchase medical cannabis from a licensed dispensary. It also gives you greater priority and discounts over adult-use customers.
Whether you live in an adult-use or medical state, there are a few qualifications that you need to meet to get your card. Fortunately, most of these requirements are straightforward to meet.
Consult your doctor to see whether you have a qualifying condition. They will be able to inform you whether your ailment qualifies for medicinal marijuana and how it can benefit you.
Once your doctor has determined that you have a qualifying condition, they can fill out an application on your behalf. The form will ask you for information about your medical history, the diagnosis of your qualifying condition, and your current medication list.
It will also require a doctor's signature and certification from your doctor that you have a qualifying ailment. Once this is completed, you can apply for Louisiana medical marijuana card.
You Live in the State
The qualifications to get a medical marijuana card varies from state to state. However, to be eligible for a medical cannabis ID card, you must live in the state and have a qualifying condition.
Depending on your state, the qualifying condition may be cancer, pain, glaucoma, HIV/AIDS, Parkinson's disease, Crohn's disease, or multiple sclerosis. Many states also allow medical cannabis for conditions such as anxiety and inflammation.
Most states require that you see a registered physician before getting a medical marijuana card. However, some physicians may be hesitant to recommend marijuana to their patients because of its negative stigma in the medical community.
If you're unsure whether a doctor will be willing to prescribe marijuana for your particular condition, ask around for a recommendation. There are plenty of doctors who will be happy to talk to you about medical marijuana and even prescribe it for you if you have a qualifying condition.
Once you've seen a registered physician, they can send you the documentation needed to get a medical marijuana card. The document will include a patient certification number and a dosing recommendation that you must follow.
Once you've completed all the necessary steps, your medical marijuana certificate will be sent to you via email within three days. Once you receive it, it's important to double-check every field on the form.
See a Registered Physician
If you have a qualifying condition and believe that medical cannabis could help you manage your symptoms, you'll need to see a registered physician. The doctor must follow the state's medical marijuana laws, diagnose you with a qualifying condition and determine whether or not medical marijuana could help you.
If they decide it could, the doctor will complete a patient certification and email it to you. This certification will be required when you apply for your card.
Once your application is accepted, you'll get a temporary card valid for 30 days, which allows you to enter dispensaries. You can also print a copy and keep it on hand for emergencies.
To be eligible for a medical marijuana card, you must be diagnosed by a licensed practitioner physician with one of the qualifying ailments listed below.
For example, if you have a chronic pain condition like fibromyalgia, your doctor will likely recommend you seek medical marijuana. However, if you have an acute condition like seizures or cancer, your doctor might not be able to recommend medical marijuana.
Once approved, your doctor will sign a certificate of medicinal use and send it to the state government. Your card will then be sent to you in the mail. You can then use it to purchase medical marijuana from a dispensary.
Fill Out the Form
The qualifications to get a medical marijuana card to vary from state to state, but most states require you to meet with a doctor or other health care professional before beginning the process. These doctors are licensed to prescribe medical marijuana in their form and must be registered with the medical marijuana program.
After you've met with a physician, you need to fill out the application form to obtain your medical marijuana card. This form requires you to prove that you have a qualifying condition and live in the state.
Getting approved for a medical marijuana card can be difficult and expensive. However, there are ways to make the process easier and faster.
One way is to choose a telemedicine provider that can connect you with a licensed medical doctor. These providers are specialized in issuing medical cannabis certificates and can help you get started.
You can also talk to a healthcare practitioner at a medical marijuana dispensary. These practitioners can explain the application process and answer any questions.
Then you can return to the website and complete the rest of the form. When you're done, you'll be issued a medical marijuana ID card that you can always carry. This ID card is valid for a month and can be used to purchase cannabis at dispensaries.